COUNSELLING OR THERAPY
Counselling is a safe and confidential space free of judgement, in which you can freely explore aspects of your identity, sexuality, relationships, family, past experiences, parenting or step-parenting, grief and loss, trauma, addiction, depression, anxiety, and other experiences.
The aim of therapy is to find new perspectives on difficult life's challenges, which empowers you to move forward in a more positive way. Other changes achieved by therapy include new self-awareness and a newly found resilience to cope with problems. This leads to more positive decisions in life.
In my private counselling practice, I support individuals with various personal concerns, couples with relationship challenges, parents and step-parents facing obstacles, families seeking to improve their family dynamics and LGBTQ individuals battling with stigma, trauma and discrimination.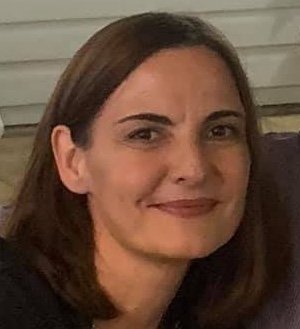 In our first session, together we explore your concerns and decide which therapeutic approach suits you most. We do this collaboratively so that you feel heard and safe but also to get the best possible outcomes for your goals.
I am an experienced therapist and life coach. I bring not only a wealth of knowledge and experience into my therapy work but I've also personally overcome many challenges and have had the privilege to seek therapy on my journey when I felt stuck. I know what it feels like to be sitting on the couch.
My promise to you is that you'll love "your couch". It's your opportunity to give yourself a gift of self-care and appreciation for the challenges you might currently face.
The number of sessions varies and is discussed in our first session.
Individual sessions last 55 mins at the rate of $110.
Couple sessions last 70 mins at the rate of $130.
Family therapy sessions are 75 mins at the rate of $150.
All rates are in AUD.
I offer face-to-face and online sessions and I work with clients from all over the world.
Book your free discovery call on +61 402 710788 or email me on duda@kickassmuse.com to see how I can support you.
EVIDENCE-BASED THERAPIES IN MY PRACTICE
ACCEPTANCE AND COMMITMENT THERAPY (ACT)
ACT is an evidence-based psychological intervention that uses acceptance and mindfulness strategies mixed with commitment and behaviour-change strategies, to increase psychological flexibility.
In ACT, we work not to eliminate difficult feelings; instead, we learn to be present with what life brings us, and by opening up to unpleasant feelings, we learn not to overreact to them. As a consequence, we move from a place of fear and stop avoiding situations where challenges might occur.
ACT has proven results in the treatment of anxiety, obsessive worrying, depression, and general mental health.
As part of this approach, I show you SELF COMPASSION TECHNIQUES that not only equip you to cope with challenging situations but also help you work on healing any feelings of shame, guilt or inadequacy that you might carry.
COGNITIVE BEHAVIOURAL THERAPY (CBT)
CBT is scientifically proven for effective treatment of anxiety, depression, and general mental health.
In CBT, I work with you to identify thoughts that are causing your distress. This approach explores and challenges the assumptions that sit behind these distressful thoughts.
With my guidance, you understand your core beliefs about yourself, which are negatively impacting your well-being. You learn to adjust them according to newly gained insights, which results in changed behaviour and a more positive outlook on yourself and your life.
SOLUTION FOCUSED THERAPY (SFT)
Where traditional therapy has historically focused on analysing a person's problems (where they started to how they affect a person's life), solution-focused therapy (SFT) focuses on a client's ability to solve problems.
This approach is often helpful with a negative mindset, obsessive worrying, pessimism, anxiety, and depression.
MINDFULNESS BASED COGNITIVE THERAPY (MBCT)
MBCT is a therapeutic approach that uses cognitive behavioral therapy (CBT) techniques in collaboration with mindfulness meditation.
Studies have shown evidence of significant improvement in psychological distress, risk of burnout, self-compassion, anxiety, worry, mental well-being, and compassion by applying MBCT.
As part of this approach, I share MINDFULNESS BASED STRESS REDUCTION (MBSR) TECHNIQUES.
As a meditation teacher, I have extensive experience in teaching simple and effective meditation exercises that take a few minutes and are easy to practice.
Book your free discovery call on +61 402 710788 or email me on duda@kickassmuse.com to see how I can support you.
√ Registered counsellor with the Australian Counselling Association.
√ Registered NLP Coach with the American Board of NLP.
√ Registered Hypnotherapist with the American Board of Hypnotherapy.
√ Registered Time Line Therapy Practitioner with the Time Line Therapy Association.
√ Masters degree in Sociology, with the emphasis on Social Psychology and Human Behaviour.
√ Dedicated studies and training with the Tibetan Buddhist Lamas.
√ Certified in Meditation | Mindfulness-Based Stress Reduction | Tibetan Buddhist Thought.